The Problem of Overmedication in California's Nursing Homes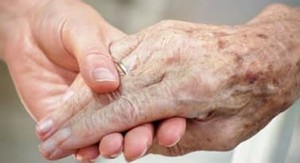 One of the major concerns we, as California nursing home abuse lawyers have, is the excessive use of antipsychotic drugs in these care facilities. The truth is that antipsychotic medications are simply not necessary in a majority of dementia cases. These pills can be stupefying and significantly raise the risk of falls and hip fractures among the elderly. According to a recent report by KIOS-FM radio, nearly 300,000 nursing home residents are currently receiving antipsychotic drugs to suppress anxiety or aggression. Most of these recipients are either Alzheimer's or dementia sufferers.

Heartbreaking Cases of Overmedication
Antipsychotics are primarily used to treat serious mental illnesses such as bipolar disorder or schizophrenia. Most of these drugs come with a black box warning that those who take the drug could suffer serious side effects such as heart failure, infections and even death.
The report gives the example of a 73-year-old woman who was admitted to a nursing home in Sonora, California, after she had some falls. The nursing home's staff contacted the woman's husband shortly after she was admitted saying that they wanted to medicate her because she was agitated and "making too much noise." It is important to note that federal law bans the use of such drugs for staff's convenience. But at the nursing home, they continued to give her more and more. The drugs completely changed her behavior and personality. The woman's daughter found her mumbling and disoriented during her visits.
Curbing the Problem
In 2011, a government study found that 88 percent of Medicare claims for antipsychotics prescribed in nursing homes were for treating dementia symptoms, even though the drugs are not approved for that. So, in 2012, the federal government initiated a program to get nursing homes and assisted living facilities to reduce their use of these drugs by 15 percent. It was supposed to take one year to accomplish that goal, but it took almost two years.
A number of nursing homes and care facilities still continue to use these antipsychotic drugs unnecessarily on patients because they simply don't have enough staff members to "deal with" patients who may need additional care and attention. This is simply not acceptable. No facility has the right to dangerously drug a patient to save some money. These drugs destroy the quality of a patient's life. If the individual suffers a fall, he or she is no longer able to maintain his or her mobility and freedom. Recent studies have shown that falls that lead to hip fractures among older individuals speed up death.
If you or a loved one has been the victim of overmedication and nursing home abuse, please contact an experienced California nursing home lawyer who will stay abreast of the situation and ensure that justice is served. A skilled law firm will also make sure that victims receive fair and full compensation for the injuries and damages they have sustained as a result of the nursing home's negligence.