Suzuki Recalls Vehicles for Airbag Defects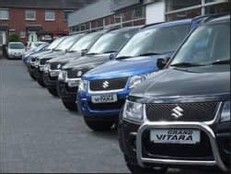 After a safety defect investigation by the National Highway Traffic Safety Administration (NHTSA), Suzuki is recalling more than 194,000 Grand Vitara and SX4 vehicles for potential airbag defects. According to a report in The New York Times, the sensor in these vehicles may not be able to tell if a child or small adult is sitting in the front seat. This could cause the computer to fail to disable the airbag, possibly causing injuries in a crash. The recall affects 2006 to 2011 model Grand Vitara vehicles and SX4 vehicles from 2007 to 2011.
The Times article cites a Suzuki document, which says that the Japanese automaker received the first reports of seat sensor failures in 2007. Despite continuing to receive additional reports, the automaker chose not to recall the vehicles. Instead, it issued an extended warranty last year.
The Importance of a Timely Recall
Federal law requires that when automakers become aware of a safety problem they must come up with a recall plan within five business days or face a civil fine. In June, NHTSA launched a probe after getting 128 complaints from owners about the airbag warning light coming on. Suzuki no longer plans to sell these vehicles after its current inventory is exhausted. But the automaker has said that the recalled vehicles will be repaired.
It is unclear why it took Suzuki about six years to initiate a recall on a serious auto safety defect. Airbags offer an extra layer of protection for vehicle occupants in the event of a crash. However, when they do not deploy or fail to deploy properly, they can cause serious injuries or even fatalities. I trust NHTSA will do a thorough investigation of why Suzuki did not issue a timely recall. Toyota faced more than $60 million in fines after failing to issue a timely recall of vehicles for sudden acceleration issues.
Auto Product Liability Issues
If you have been injured as the result of an airbag defect or some other defective auto product, you can file a product liability claim against the automaker or the manufacturer of the defective product. It is important that you preserve the vehicle for a thorough inspection by a qualified expert since the vehicle is the single, most important piece of evidence in these types of cases. The best auto product liability lawyers will always offer a free consultation and comprehensive case evaluation to injured victims and their families.