Suit With Built-In Airbag Could Save Motorcyclists' Lives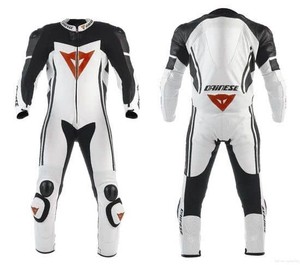 An Italian company with its North American headquarters right here in Costa Mesa has come up with a suit for motorcyclists with a built-in airbag filled with helium.
The company says, the D-Air Racing Suit is the first of its kind and that the new technology could make the road a lot safer for motorcyclists. The airbag suit is designed to protect the shoulders, collarbones and spine.
It was designed in Italy, but will be available this September in the United States.
The company has released crash videos showing how these wearable airbags deploy and protect the rider when they sense a sudden change in movement.
The technology detects when there is an imminent crash and goes off right away. The airbag suit doesn't come cheap. It will retail for $2,500.
The Dangers of Motorcycling
Whether you are racing on the track or simply riding your bike on the roadway, motorcycling is dangerous as it can be exhilarating.
In the ER, motorcyclists are often referred to as "organ donors" because they tend to not survive their injuries.
According to the U.S. National Highway Traffic Safety Administration (NHTSA), motorcyclists are 26 times more likely to die in a crash compared to occupants of passenger vehicles.
Motorcyclists are also more likely to suffer catastrophic injuries such as traumatic brain injury, spinal cord trauma, multiple broken bones and internal organ damage.
Safety features go a long way to protecting motorcyclists on the roads.
Compensation for Injured Victims
A number of motorcycle accidents occur because of negligent drivers.
Common types of negligence that result in fatal or major injury motorcycle accidents include impaired driving, distracted driving, making unsafe lane changes or illegal or unsafe turns, and failing to obey the rules of the road.
As Orange County motorcycle accident attorneys who represent victims and their families, we hope that these suits with built-in airbags dramatically reduce the number of motorcycle injuries and fatalities.
If you or a loved one has been injured in a motorcycle accident, you may be eligible for compensation including medical expenses, lost wages, hospitalization, rehabilitation, pain and suffering and emotional distress.
The best personal injury law firms will always offer a free consultation and comprehensive case evaluation to injured victims and their families.