Subaru Recalls Impreza Vehicles For Airbag Defects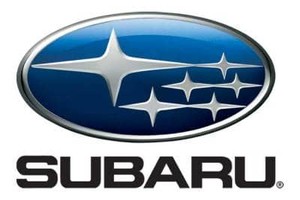 Subaru of America is recalling about 32,400 2012 Subaru Impreza sedans and wagons to repair a potential problem with the front passenger airbag.
According to a report on Edmunds.com, the Subaru WRX STI models are not included in this recall.
In the affected vehicles, the Occupant Detection System may deactivate if a front seat passenger operates a device that is plugged into the power outlet such as a music player or a cell phone, or touches a metal part of the vehicle such as the forward/rearward seat-adjuster lever.
If the Occupant Detection System deactivates, the front passenger airbag will be turned off and will not deploy in the event of a crash, increasing the risk of injury to the occupant.
It is not clear if there were any injuries or fatalities linked to the recall.
The affected Imprezas were manufactured between April 21, 2011 and February 16, 2012. When the recall begins, Subaru dealers will replace the faulty unit with a modified one.
Vehicle owners can schedule a service appointment when they receive their recall notice or contact their dealer if they have any immediate concerns.
Airbags That Fail to Deploy
Airbags do save thousands of lives. We have come to rely on airbags as an extra layer of protection. However, when airbags fail to deploy in the event of a crash, they can cause serious or even fatal injuries.
When the airbag does not deploy, passengers may suffer blunt force trauma including head injuries, spinal cord injuries or multiple broken bones.
Some of the common reasons why airbags fail to deploy include faulty impact sensors, defective electronics, design defects, use of inferior materials and faulty installation.
Auto Product Liability Issues
If you or a loved one has been injured as the result of a defective airbag, you may be eligible to receive compensation for your injuries, damages and losses.
Injured victims can seek compensation for damages including medical expenses, lost wages, hospitalization, rehabilitation, pain and suffering and emotional distress.
If you have been involved in a car accident, it would be in your best interest to preserve the vehicle in its current condition, unaltered, so an expert can thoroughly examine the vehicle and its components for defects, malfunctions and design flaws.
Victims or families would also be well advised to contact an experienced auto products liability lawyer who will help them seek fair and full compensation for all their losses.