Study Shows Some Heartburn Drugs Heighten Heart Attack Risk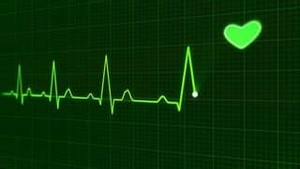 Those who take a top-selling class of drugs to relieve heartburn and acid reflux may be at a greater risk of suffering a heart attack compared to people who take other types of acid-suppressing medications, according to a new study.
According to LiveScience.com, researchers who conducted this large study over a 17-year period found that adults who were prescribed proton-pump inhibitors (PPIs) as a treatment for these conditions were 16 to 21 percent more likely to suffer a heart attack compared to people not using those common medications.
Popular brands of PPIs include Nexium, Prilosec and Prevacid.
Why PPIs Heightened the Risk
The study, conducted by researchers at Stanford University and published this week in the journal PLOS ONE, found that not all acid-suppressing drugs had a similar effect.
Those who take acid reflux medications such as Zantac, Tagamet or Pepcid did not face this heightened heart attack risk, researchers determined.
The reason, they say, is that PPIs not only lower stomach acid, but they may also affect the health of the blood vessel itself.
Although PPIs produce a modest increase in heart attack risk, even that could translate to a significant increase in heart attacks because millions of Americans are taking these drugs.
Researchers say the drugs also reduce the level of nitric oxide produced by the lining of the blood vessels, which helps relax and protect them.
They say this reduction in nitric acid could be the reason why the risk is heightened.
What This Study Means for You
Those who currently take prescription or over-the-counter PPIs should definitely speak with their doctors to discuss the benefits and risks of these medications, especially if they already have an elevated heart attack risk due to family history or other health factors.
We also hope the U.S. Food and Drug Administration (FDA) mandates a warning on these medications so that consumers can make an informed choice about the medications they take.
Drug manufacturers have a responsibility to properly test their products before putting them on the market.
If you or a loved one has suffered adverse reactions or severe side effects as the result of a defective drug, please contact us right away. We have successfully handled dangerous drug cases.
If you have lost a loved one to a dangerous or defective drug, you may be able to file a wrongful death lawsuit against the drug manufacturer seeking compensation for your significant losses.