ProPublica Files Freedom of Information Act Request for Nursing Home Records
ProPublica, a nonprofit group put in a Freedom of Information Act (FOIA) following which the government released uncensored write-ups of problems found during nursing home inspections around the country.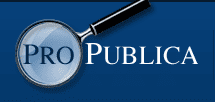 According to a Jan. 9 report released by ProPublica, the reports are available for the public to view on the group's website. The government has released uncensored write-ups of issues found during nursing home inspections nationwide after a nonprofit group called ProPublica put in a Freedom of Information Act request. The group has made redacted or censored versions of the same information available through its Nursing Home Inspect tool. These versions, which can be accessed through the U.S. Centers for Medicare and Medicaid Services' website, often blanks out patients' ages, medical condition, dates and prescribed medications, the report said.
According to ProPublica, following the Freedom of Information Act request, the government has release uncensored reports that will give the public a more open view of the problems that arose in nursing homes nationwide during the inspections. ProPublica is making these uncensored reports available in downloadable format on their website. ProPublica officials say that the uncensored reports are more useful to members of the public.
For example, prescription information in the unredacted write-ups can help identify cases in which patients received medications such as antipsychotics that are dangerous for those with dementia, the report stated. The entire national collection of reports that list more than 267,000 nursing home deficiencies is searchable by keyword, ProPublica's announcement states.
Groups such as ProPublica should be applauded for doing everything they can in order to make these types of important information open and available to the public, said John Bisnar, founder of the Bisnar Chase personal injury law firm. "This is the type of information families use when they make important decisions such as placing a loved one in a nursing home. This is certainly not an easy decision to make. Families need all the tools they can get to make an educated decision on this important matter." Instances of nursing home abuse and neglect are reaching alarming proportions in the United States, Bisnar said. "When nursing homes shortchange their residents by failing to give them an acceptable quality of care, it is absolutely unacceptable. When this type of information is released into the public realm, it not only creates more awareness about these issues, but also makes nursing homes more accountable."
Bisnar Chase California nursing home abuse lawyers represent victims of nursing home neglect and abuse and many other personal injuries. For more information, please call 949-203-3814
Sources:
http://www.propublica.org/article/feds-release-nursing-home-inspections
http://projects.propublica.org/nursing-homes/