Pharmaceutical Company Uses Shady Doctors To Market Painkillers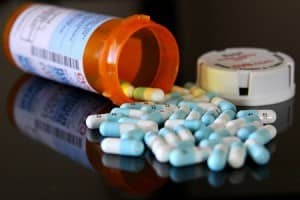 A recent article in The New York Times talks about a pharmaceutical company using doctors with trouble pasts to market its painkillers.
The article gives the example of Dr. Judson Somerville, a Texas pain specialist who made $67,000 in speaking fees, travel and meals in 2013 to promote a powerful and addictive painkiller called Subsys, manufactured by Arizona-based Insys Therapeutics, Inc.
Even while he was on this "special assignment," Somerville was under investigation by the Texas Medical Board after three of his patients had died from drug overdoses, most likely from the drugs he prescribed.
Another doctor, Dr. Gavin Awerbuch, who got $56,000 from Insys, was arrested this spring after federal prosecutors said he defrauded Medicare of $7 million and improperly prescribed Subsys to patients who didn't need it.
Another top Insys speaker and proponent, Dr. Jerrold Rosenberg, was reprimanded in September – also for improperly prescribing several painkillers including Subsys.
An Evolving Pattern
The Times reports that Insys made large payments to pain specialists who had recently faced legal or disciplinary action. In fact, five of 20 doctors who recently got the most money from the pharmaceutical company had faced such action recently, including three that involved painkillers.
Many of those physicians were also top prescribers of Subsys. This data provides unusual insight into the lengths to which some pharmaceutical companies will go to cultivate relationships with doctors – with the sole purpose of pushing their drugs.
The Times reports that in recent years, drug companies have paid billions of dollars to settle federal charges that they inappropriately marketed their products while at the same time making billions more in sales of the very drugs they were accused of selling inappropriately. Subsys is meant for highly restricted use.
Although it is approved by the U.S. Food and Drug Administration (FDA) only for cancer patients, analyses have shown that only 1 percent of prescriptions for Subsys are written by cancer specialists.
Unscrupulous Pharmaceutical Companies
Based on this news report, it appears that Insys knew the adverse reactions this painkiller could have on consumers.
Yet, the company aggressively marketed the painkiller and used the strategy of paying doctors with troubled pasts to go out and market the drug.
John Bisnar, founding partner of Bisnar Chase says: "What is the difference between drug dealers and pharmaceutical companies? The drug pushers for the pharmaceutical companies must have an MD license and they don't go to jail when they get caught."
There is no question that unscrupulous pharmaceutical companies that put profits ahead of people, must be held accountable.
Our law firm is committed to fighting this battle on behalf of consumers and families who have been harmed by corporate greed and unethical practices.