McDonald's Recalls Hello Kitty Happy Meal Toys for Choking Hazards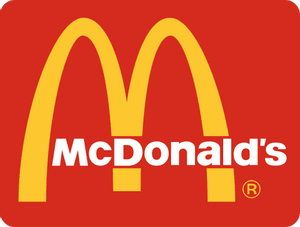 McDonald's is recalling about 2.3 million Hello Kitty toys that came with its Happy Meals because they pose a choking danger. According to a CNN news report, the item in question is a red whistle that came with the Hello Kitty Birthday Lollipop Toy, which is basically a Hello Kitty figurine holding a pink heart-shaped lollipop. The whistle can be detached from the toy and used to make sounds by inhaling and exhaling.

Dangerous Whistles
The company got two reports of children who sucked the whistles into their mouths and coughed out pieces. According to the U.S. Consumer Product Safety Commission (CPSC), one child needed medical attention. McDonald's told CPSC that it manufactured about 2.3 million toys and that they were distributed in the U.S. and Canada with Happy Meals and Mighty Kids Meals from October through the first week of November as part of Hello Kitty's 40th anniversary celebrations.
So far the company has only recovered 70 percent of the whistles. It is asking consumers to take the whistles immediately from their children. McDonald's stores will substitute the toy for another and give customers a yogurt tube or a bag of apple slices. No other Hello Kitty toys are part of the recall. For more information, call McDonald's at 800-244-6227 or visit mcdonalds.com.
Product Liability Issues
According to CPSC's statistics for the year 2013, there were nine reports of toy-related deaths among children under 15. Moreover nine victims were under 12. Riding toys were associated with two of the nine deaths and a majority of toy-related deaths in 2013, seven fatalities, were due to asphyxiation. It is indeed fortunate that the two children who swallowed the whistle did not suffer major or fatal injuries. But these defective products do have the potential to cause significant injury and harm.
If your child has been injured as the result of a defective toy or faulty product, please remember that he or she has legal rights. Injured victims can seek compensation by filing a product liability claim from the manufacturer. Families of deceased victims can also file a wrongful death claim against the manufacturer of a defective product. Injured victims and their families would also be well advised to contact an experienced product liability lawyer to obtain more information about pursuing their legal rights.