Jury Awards $11.6 Million In Wrongful Termination Lawsuit Against Microsoft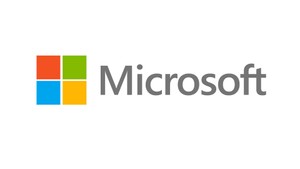 A Texas jury awarded a software salesman $11.6 million in connection with a wrongful termination lawsuit against Microsoft.
According to a news report, Michael Mercieca, a 17-year veteran of Microsoft, apparently convinced the jury that he was wrongfully fired and that Microsoft engaged in discriminatory practices "with malice and reckless indifference."
The case involved the salesman's manager who was also his ex-girlfriend, who he said, conspired with top Management and a female outside contractor to force him out of his job.
During the trial, attorneys for Mercieca told jurors that the supervisor began scheming to force him out the job after she was promoted over him. She accomplished her mission, lawyers said, by marginalizing, isolating and excluding Mercieca from various customer events.
The jury looked at 600 exhibits and deliberated for two days before arriving at the verdict.
Wrongful Termination Claims
A wrongful termination claim asserts that the plaintiff was laid off or fired from his or her job for illegal reasons. A person may have been discriminated against due to race, nationality, language, sexual orientation, age or gender. All forms of personal discrimination are illegal under California law.
Revenge is also one of the common motivators in such cases. In addition to personal animosity, whistleblowers who expose wrongdoing or harassment in their place of work are vulnerable to retaliation. It is against the law to retaliate against someone who blows the whistle on corruption or wrongdoing. The law protects whistleblowers against any type of retaliation.
Protecting Your Employment Rights
If you have been wrongfully terminated due to discrimination, harassment or by a vengeful supervisor, it is important that you retain the services of an experienced California employment lawyer who will fight for your rights and ensure that you are fairly and fully compensated for your losses.
Plaintiffs may be able to seek compensation for lost wages, lost future income and emotional distress. You do not have to suffer in silence or tolerate injustice.
Contact a skilled and knowledgeable California wrongful termination lawyer who will stand up and fight for your rights.