J & J Penalized for Losing Evidence in Vaginal Mesh Lawsuits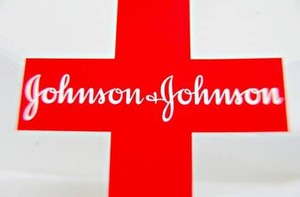 A West Virginia magistrate judge has ordered Johnson & Johnson to pay a penalty for failing to preserve documents relating to a multidistrict litigation over alleged injuries caused by transvaginal mesh implants.
According to Law360, the judge found that J & J's "carelessness" in losing important documents put plaintiffs' attorneys at a disadvantage during the discovery process.
The judge, however, refused to impose much more severe restrictions requested by plaintiffs such as default judgments, adverse jury instructions and striking certain defenses.
The judge said although J & J was wrong to misplace key documents, the plaintiffs' attorneys have not been able to show that J & J and its subsidiary, Ethicon, acted in bad faith. The judge has left it up to the district judges to decide on a case-by-case basis if adverse jury instructions are warranted.
The court said that plaintiffs' attorneys have been able to show that Ethicon negligently lost the relevant documents complicating the discovery and case preparation process and has increased their litigation costs. The court has not determined the amount that J & J will have to pay as a penalty.
Vaginal Mesh Side Effects
Transvaginal mesh implants are sling-like devices that are used to treat pelvic organ prolapse and stress urinary incontinence in older women.
Several medical device manufacturers such as J & J, C.R. Bard, American Medical Systems and Boston Scientific manufacture and sell these products. In recent years thousands of patients have been questioning the safety and effectiveness of these medical devices.
The U.S. Food and Drug Administration (FDA) has even issued a warning to patients and healthcare providers about the potential risks of these products.
Thousands of women nationwide have filed adverse event reports to the FDA between 2005 and 2010. Device failure has resulted in serious complications including vaginal scarring, inflammation, excruciating pain, mesh erosion, urinary problems, painful sexual intercourse and nerve damage.
Responsibility of the Medical Device Manufacturer
A number of patients allege that they were not advised about the risks involving vaginal mesh implants before they got them.
On the other hand, these devices were marketed as the cure-all for their problems and discomfort. Many women have also stated that their lives have been turn upside down as a result of the injuries they suffered.
Many cannot return to their jobs. Many women experience pain even when they sit or lie down. Most women say they can no longer be intimate with their partners.
If you or a loved one has been affected by these or other defective medical devices, an experienced defective medical product attorney can help you better understand your legal rights and options.
Fighting these large corporations can be a formidable challenge. But a product liability law firm with resources and firepower can go a long way when it comes to protecting your rights.