Hyundai Recalls Elantra Cars For Potential Power Steering Failure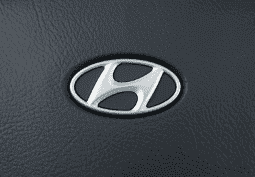 Hyundai is recalling nearly 205,000 of its Elantra cars because the power steering could suddenly stop working, making the vehicle more difficult to turn.
According to a report in The New York Times, the recall covers 2008-2010 Elantra and the 2009-2010 Elantra Touring.
Hyundai officials said the driver would still be able to steer the car if the power steering fails, but that it would take a greater effort, particularly at low speeds.
The automaker has not stated if there were any accidents or injuries related to these vehicle defects.
Is Power Steering Loss a Safety Concern?
Apparently Hyundai has known about these power steering problems since 2010, but has not issued a recall because it has not been considered a "safety-related defect" in the United States.
This has been the case because technically it is still possible for drivers to steer the vehicle. Often, a power steering defect would result in dealers being sent a technical service bulletin, which would essentially tell them how to fix the problem should an owner complain.
Clearly, this tactic was way cheaper because unlike in a recall, automakers would not have to bear repair costs for a problem detailed in a service bulletin unless the vehicle was covered under the warranty.
However, over the last year, federal safety regulators and automakers have been under intense scrutiny and criticism from Congress over safety issues, pushed to the forefront, by the ignition switch defect in millions of General Motors vehicles.
What is a Safety Defect?
It is important for all vehicle owners to understand what constitutes a safety defect.
The U.S. Code for Motor Vehicle Safety (Title 49, Chapter 301) defines motor vehicle safety as the performance of a motor vehicle or vehicle part "in a way that protects the public against unreasonable risk of accidents occurring because of the design, construction, or performance of a motor vehicle, and against unreasonable risk of death or injury in an accident, and includes nonoperational safety of a motor vehicle."
A defect includes any defect in performance, construction, a component, or material of a motor vehicle or motor vehicle equipment.
Generally speaking, a safety defect is defined as a problem that exists in a motor vehicle or vehicle part that poses a risk to vehicle safety and may exist in a group of vehicles of the same design or manufacture, or items of equipment of the same type or manufacture.
If a defect or malfunction has the potential to cause a car accident or injuries to vehicle occupants, it warrants a recall.
If you or a loved one has been injured as the result of a defective auto, please contact an experienced auto product liability attorney to obtain more information about pursuing your legal rights.