House to Investigate General Motors Slow Response to Vehicle Defects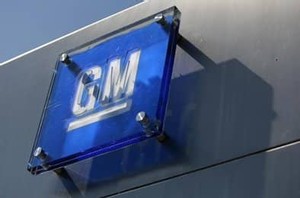 A House committee has launched an investigation into the response by General Motors and federal safety regulators to complaints about defective ignition switches that have been linked with 13 fatalities.
According to a report in The New York Times, an Energy and Commerce subcommittee will hold hearings that will include the automaker and the U.S. National Highway Traffic Safety Administration (NHTSA).
A date has not been set for that hearing.
Last month, GM announced a recall of 1.6 million vehicles because of a defective ignition switch, which if weighed down by a heavy key ring, could turn off the engine and electrical system disabling the airbags.
This week, General Motors also announced that its internal investigation would be led by a former federal prosecutor, Anton Valukas, who was the court-appointed examiner in the Lehman Brothers bankruptcy case.
Consumer Complaints Going Unheeded?
The Times reports that this is not the first time the committee's chairman, Fred Upton, has looked into the issue of consumer complaints going unheeded over defective cars.
In 2000, Upton led a subcommittee that investigated rollover crashes involving Ford Explorer rollovers with Firestone tires, which was eventually linked to 271 deaths. As a response to the Ford Firestone fiasco, Congress passed the Tread Act, a law that requires automakers to report auto defects to NHTSA in a timely manner.
Upton has said he wants to know if consumer complaints in the GM ignition switch issue went unheeded or if the company's regulators missed something that could have raised some red flags earlier?
Extremely Delayed Recall
We already know that GM knew about this problem in 2004 – 10 years ago!
In spite of considering fixes twice, the automaker in the end declined to make those fixes. They've received over 260 complaints over the last 11 years about this problem, according to a New York Times analysis.
But, they never started a broader investigation, which begs the question – why not? GM always argued that there just wasn't "enough evidence" to warrant a broader investigation.
The company has an April 3 deadline to answer 107 detailed questions about how it mishandled the switch problems and what individual employees were responsible for failing to take action on what GM is now admitting was a lethal safety defect.
We certainly hope federal regulators dig deep into GM's story and find out whether they dropped the ball or deliberately hid valuable safety defect information from consumers.