Horror Stories Behind Yaz and Yasmin Birth Control Use
A recent article in Lawyers and Settlements gives a vivid account of the serious complications suffered by women who have used Yaz and Yasmin birth control pills. Yasmin initially was approved by the U.S. Food and Drug Administration (FDA) in 2001 with Yaz getting the agency's blessing five years later. What sets Yaz and Yasmin apart from other birth control pills in the market is that they contain the man made hormone drospirenone. Some of the most serious side effects of Yaz and Yasmin are linked to the presence of drospirenone.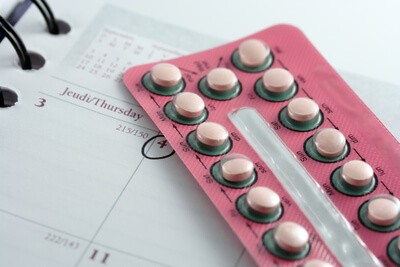 Numerous Cases
The article documents many cases of serious side effects that victims have reported online. One woman said she lost her job and had to go on disability after suffering a major blood clot on the right side of the brain after taking Yaz. Another woman, who identified herself as a healthy 25-year-old non-smoker said she began to experience numbness in her right foot just a day after getting started on Yaz birth control pills. Three days later her entire right side was numb and doctors confirmed that she had suffered a stroke. There are numerous other stories of women who have suffered strokes, blood clots, heart attacks and gall bladder disease as a result of taking Yaz or Yasmin. For many women the side effects have proved fatal.
FDA Warnings and Studies
There is no question that manufacturers of pharmaceuticals and other products have a legal obligation to consumers to put products in the market that are safe and have been tested. Bayer, the manufacturer of the drugs, has started settling thousands of Yaz and Yasmin lawsuits. In April, the U.S. Food and Drug Administration (FDA) announced that it would require a label change for contraceptives such as Yaz containing drospirenone to warn about a high risk for blood clots.
Study after study has shown that blood clots associated with drugs containing drospirenone may be linked to an increased risk of deep vein thrombosis, pulmonary embolism and strokes. In October 2011, the FDA released the results of a study of more than 800,000 women taking these pills, which showed that that their risk of developing blood clots had been increased by 74 percent. Also, in 2009, the British Medical Journal came out with a study, which also linked drospirenone to a heightened risk of blood clots and strokes.
Seeking Compensation
If you or a loved one has suffered severe side effects such as blood clots, deep vein thrombosis, gall bladder disease or stroke, an experienced California pharmaceutical liability lawyer will be able to help you better understand your legal rights and options. The best product liability law firms will always offer a free consultation and comprehensive case evaluation to injured victims and their families.