Honda Recalls 900,000 Odyssey Minivans for Potential Fire Danger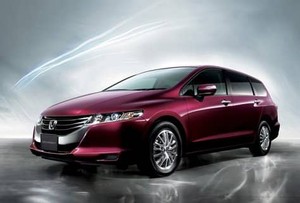 Honda is recalling nearly 900,000 of its popular Odyssey minivans for a potential fire risk due to a defective auto part.
According to an NBC news report this voluntary recall affects 886,815 minivans from the 2005-2010 model years. The automaker says that in the affected vehicles, the cover of the fuel strainer at the top of the gas tank could crack over time and lead to a fuel leak increasing the risk of the fire.
So far, Honda has not reported any crashes, injuries or fires related to the defective part, which was discovered during warranty repairs.
Since replacement parts are not readily available, repairs can take longer than anticipated. Honda will notify the owners of these vehicles two times.
The first notice is expected to go out in late April or early May alerting owners that their van is included in the recall. Honda will then send out a second notice in the summer when dealers have the new part and are ready to begin the repairs.
All repairs connected to this recall will be done free of charge to consumers.
Chemical Caused Problems
The Japanese automaker first noticed the problem in October 2012 when a high demand for fuel pump replacement parts became noticeable.
By the middle of 2013, Honda determined that an acid found in chemicals used in car washes may be causing cracks in the strainer. After investigations and months of testing, Honda determined that this chemical was the cause of the cracks.
Honda's last recall was in November also involving Odyssey minivans to fix a software glitch in the electronic stability control system. The Odyssey is one of Honda's best-selling models.
What to Do If Your Vehicle Has Been Recalled
Typically your recall letter will contain information including a description of the defect, the danger posed by the problem including the types of injuries it can cause, potential warning signs, the fix and how the manufacturer will execute those repairs.
A recall letter will also contain instructions regarding what steps you should take next. Repairs relating to the recall should be free and you should not be charged for it.
If your vehicle has been recalled for a fire danger, make sure you park the vehicle outside instead of your garage until the repairs have been made
If you or a loved one has been injured as a result of the defect, it would be in your best interest to contact an experienced defective auto part lawyer who will fight to protect your rights and help you secure fair compensation for your losses.