Government Overhauls Outdated Poultry Plant Inspection Rules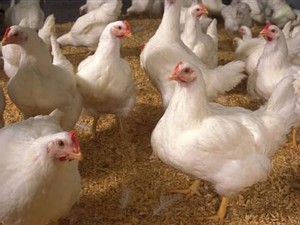 The Obama administration, in an attempt to cut down on thousands of foodborne illnesses linked to contaminated chicken and turkey each year, announced an overhaul of poultry plant inspection rules that are more than half a century old.
According to an Associated Press news report, the final rules announced this week would actually reduce the number of government poultry inspectors. But those who remain will focus more on food safety than on quality, encouraging more testing for pathogens such as harmful bacteria.
The U.S. Department of Agriculture (USDA) says this change could cut down on 5,000 foodborne illnesses each year.
These changes are of course voluntary. However, many of the largest poultry producing companies in the nation are expected to sign into this program.
Many chicken and turkey producers have already promised their support. Federal law requires that government inspectors be present in these poultry processing plants.
Right now, officials only conduct visual inspections, which do not do much to ensure that the birds are pathogen-free as bacteria such as salmonella are not visible to the naked eye.
USDA came up with the plan in January 2012 saying the reduction in inspectors would save businesses and taxpayers money while helping reduce foodborne illnesses.
Recent Poultry Outbreaks
The most commonly found bacteria in poultry are salmonella and campylobacter. According to the U.S. Centers for Disease Control and Prevention (CDC), salmonella causes around 1.2 million illnesses in the United States every year, including 450 deaths.
There have been a number of salmonella outbreaks nationwide in recent years. In July, California-based Foster Farms issued a recall after 634 illnesses linked to their products were reported in 29 states and Puerto Rico.
In 2011, a salmonella outbreak linked with ground turkey products made 136 people ill and killed one prompting a recall of 36 million pounds of meat.
Holding Food Producers Accountable
Food producers have a responsibility to ensure that their products are clean and safe for consumption.
Whether it's putting in quality control systems or updating or modernizing their facilities, food processors and producers have the legal obligation to do their part to prevent food contamination.
Anyone who has been sickened as the result of a contaminated food product can seek compensation for damages including medical expenses, lost wages, hospitalization, diagnostic testing costs, pain and suffering and emotional distress.
An experienced California personal injury lawyer who has successfully handled food poisoning cases can help victims and their families better understand their legal rights and options.