GM Vehicles Recalled for Brake Defects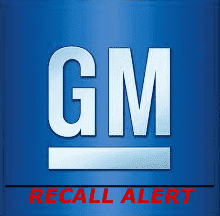 General Motors has issued an auto defect recall for some of its 2014 model year Chevrolet Suburban, Tahoe, GMC Yukon and Yukon XL full-size SUVs to address potential brake issues. According to a news report in The Washington Post, in affected vehicles, the rear caliper bolts may not be tightened to meet specifications. This is essentially a failure to comply with the Federal Motor Vehicle Safety Standards (FMVSS) No. 135, "Light Vehicle Brake Systems."
Loose brake caliper bolts may not only reduce braking performance but also result in longer stopping distances. Both of these situations may increase the risk of a car crash. When the recall begins, General Motors will notify owners and dealers will inspect bolts on both rear brake caliper brackets and replace and tighten any loose bolts found. The service will be performed at no cost to consumers. Anyone with questions or concerns may contact Chevrolet at 1-800-222-1020 and GMC at 1-800-462-8782.
The Danger of Defective Brakes
Brake defects or brake failure can result in serious crashes. We count on our brakes to make our vehicles come to a stop in case of an emergency or when we want to take evasive action. Poorly functioning brakes can result in injuries not only for vehicle occupants, but others on the roadway such as bicyclists, pedestrians and occupants of other vehicles.
What to Do if You Own a Recalled Vehicle
If your car, truck or SUV has been recalled, it is important that you take the appropriate action. You should contact your dealer right away even if you've had no apparent problems with your vehicle. Get your vehicle checked out for the specific problem. If your vehicle does have a defective part, the dealer will replace it at no cost.
If you have suffered injuries as a result of a defective vehicle, you can file an auto product liability claim against the automaker or the manufacturer of the defective product. Injured victims can seek compensation for damages including medical expenses, lost wages, cost of hospitalization, rehabilitation, pain and suffering and emotional distress. Families of deceased victims can file a wrongful death claim seeking compensation for damages as well. Victims or their families would be well advised to contact an auto products liability lawyer who will stay abreast of the investigation and ensure that their legal rights and best interests are protected.