General Motors Faces Class Action Lawsuit Over Ignition Switch Defects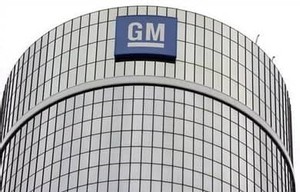 A group of lawyers has filed a class action lawsuit against automaker General Motors for more than $10 billion in what could become the largest such action for ignition switch defects that have claimed at least 29 lives.
According to a news report in Car and Driver, the filing includes every new and used GM car sold between July 11, 2009, the day after GM emerged from bankruptcy as a new company, until July 3 of this year.
The document lists 68 plaintiffs including two used car dealers from 40 states and Washington D.C. as examples of GM models have lost more value than they would have had the automaker not tried to falsely assure buyers that their cars were safe and reliable.
A second suit also lists GM models sold before the 2009 bankruptcy recalled this year for ignition switch problems.
A total of 151 claims allege that General Motors violated warranties and committed fraud in all 50 states with the intent to deliberately conceal the defects.
Company Knew of Problems
The filings examine evidence from GM's marketing materials which boast about safety and quality, the damning internal audit by Anton Valukas, complaints filed to safety regulators and GM's 76 recalls just this year.
One of the important issues these actions will look into is whether the 10 million cars GM recalled for various ignition switch problems are directly related to the 2.2 million cars that set off this chain of events.
The automaker has only admitted to switch failure on those vehicles. On the other cars, it has resorted to shortcuts such as cutting new keys, plugging keychain holes or refitting key fobs.
Most importantly, the filings accuse GM of actively trying to hide safety defects from the public, while fully knowing that they were life-threatening.
Hiding Behind Bankruptcy Shield
GM is also hiding behind the argument that it cannot be sued for defective autos manufactured by the "old GM" – before taxpayers bailed out the automaker in 2009.
The lawsuit will hopefully question the validity of GM's bankruptcy shield. A U.S. bankruptcy judge has not reached a conclusion on the issue.
Bisnar Chase auto defect attorneys represented the family of the first known victim of the GM ignition defects. We hope these class action filings bring out all the facts.
We also hope General Motors is not allowed to hide behind the bankruptcy, which would be a slap in the face of taxpayers who funded the bailout. We will be watching with interest as these cases progress.