Four Killed in San Clemente Car Crash
Four people were killed and one person was injured in an Orange County car accident early morning on December 7, 2013, which officials say, may have been caused by a lethal mix of speed and alcohol. According to a KABC news report, the fatal car crash occurred on South El Camino Real near West Avenida Valencia. The deceased victims were identified as 25-year-old Pablo Vargas Diaz of San Juan Capistrano, 26-year-old Martin Junior Nieto of Laguna Niguel and 27-year-old Lucia Garcia Solis of San Juan Capistrano. The identity of the fourth victim has not yet been released.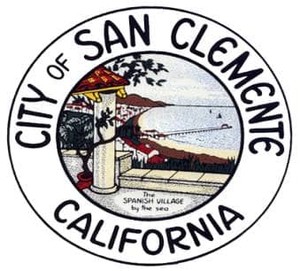 Police say the car, a late-model BMW, was southbound when it struck a lamppost and a palm tree. The car split in two. The only survivor of the crash, a 24-year-old woman was airlifted to an area trauma center. She is expected to survive. No arrests have been made pending an official investigation. Anyone with information about this fatal crash is asked to contact the Orange County Sheriff's Department at (714) 647-7000.
My heartfelt condolences go out to the family members and friends of the deceased for their tragic loss. I also wish the injured woman the very best for a speedy and complete recovery.
DUI Statistics
According to California Highway Patrol's 2010 Statewide Integrated Traffic Records System (SWITRS), there were no fatalities, but 37 injuries reported as a result of DUI collisions in the city of San Clemente. In Orange County as a whole, 45 people were killed and 1,317 were injured due to alcohol-related collisions during the same year.
Ongoing Investigation
Based on this news report, it appears that both speed and alcohol were involved in this crash. I trust investigators are still examining evidence from crash scene and talking to witnesses in order to determine precisely how or why this tragic crash happened. In cases where negligence or wrongdoing is involved, families of deceased victims can file a wrongful death claim seeking compensation for damages such as medical and funeral costs, lost future income and loss of love and companionship.
An experienced Orange County personal injury lawyer will be able to provide the counsel and guidance victims and their families need during these tough and traumatic times. A knowledgeable lawyer will also stay on top of the official investigation and ensure that the rights of victims and their families are protected.