Ford Recalls Sedans for Steering Issues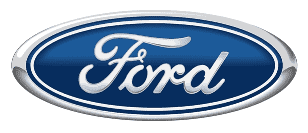 Ford is issuing a product defect recall for 355,000 sedans for corrosion issues that could lead to loss of steering. According to a report in The Car Connection, a notice on the National Highway Traffic Safety Administration's (NHTSA) web site says that the vehicles involved in the recall are certain 2005 to 2011 Ford Crown Victoria, Mercury Grand Marquis and Lincoln Town Car sedans. The recalled vehicles include Crown Victoria Police Interceptor units. Affected vehicles are currently registered or were originally sold in 22 states. However, these vehicles may be sold in other states as well.
Safety Recall to Begin Soon
NHTSA's bulletin states that severe corrosion in these vehicles "can seize the lower intermediate shaft, which may cause the upper intermediate shaft to collapse and the steering column lower bearing to separate." When this occurs, the vehicle could experience steering loss, which could increase the risk of a crash. So far, there have been no reported accidents or injuries due to this vehicle defect.
When the recall begins, Ford will notify owners and dealers will replace the lower intermediate shaft at no cost to consumers. Dealers will also replace the upper intermediate shaft and steering column lower bearing to inspect for damage that may have occurred due to corrosion. If necessary, dealers will also install a retainer clip at no charge to vehicle owners. Anyone with questions or concerns is asked to contact Ford at 1-866-436-7332.
The Danger of Steering Loss
Steering loss can result in serious crashes that can cause major injuries or even fatalities. When a vehicle loses steering, it could go out of control and injure not only the occupants, but also others on the roadway such as pedestrians, bicyclists or occupants of other vehicles. This recall also includes police vehicles, which at times, may be traveling at a high rate of speed.
Anyone who has been injured due to an auto defect would be well advised to preserve the vehicle in its current state so that it can be thoroughly examined by an expert for defects, malfunctions and other evidence. An experienced auto product liability lawyer will also be able to advise injured victims and their families regarding how to go about protecting their legal rights and options.