Ford Recalls More Vehicles For Defective Door Latches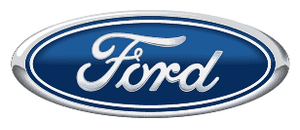 Ford Motor Company has said it will issue a vehicle defect recall for 390,000 cars affected by faulty door latches.
According to a Detroit News report, the latches have been linked to two minor injuries and one accident, the latest in a series of recalls for door latch issues.
Ford has now issues at least four recalls covering more than 1.4 million vehicles for door latch issues just in the last one year.
Accidents and Injuries
The most recent recall came after an investigation by the U.S. National Highway Traffic Safety Administration showed a clear risk to safety.
Ford's latest recall covers 389,585 2012-14 Ford Fiesta and 2013-14 Ford Fusion and Lincoln MKZ cars.
Ford says the door latch in these vehicles may experience a broken pawl spring tab that typically results in a condition where the door will not latch.
If a user latches the door, there is the potential the door may unlatch while driving, increasing the risk of injury.
So far, Ford is aware of two allegations of soreness resulting from an unlatched door bouncing back when the customer attempted to close it.
There was also one accident allegation stating that an unlatched door swung open and struck an adjacent vehicle as the driver was pulling into a parking space.
The recall includes nearly 337,000 vehicles in the United States, 30,000 in Canada and 22,000 in Mexico. When the recall begins, dealers will replace all four door latches.
Auto Product Liability Issues
NHTSA has been conducting a number of investigations related to defective door latches. This is indeed a serious safety issue that could result in serious injuries for vehicle occupants.
When a person is hit by a door or thrown out of the vehicle, catastrophic injuries or even death may result.
Some of the types of injuries that may occur include head trauma, neck and back injuries, broken bones and abrasions.
If you or a loved one has been injured by a defective vehicle, it is important that you contact an experienced auto defect lawyer who has successfully handled similar cases.
By filing a product liability lawsuit, those who have been injured by defective products can seek compensation for damages including medical expenses, lost wages, hospitalization, rehabilitation, pain and suffering and emotional distress.
Bisnar Chase always offers a free consultation and comprehensive case evaluation to injured victims and their families.