Ford Recalls Fusion Vehicles For Ignition Defects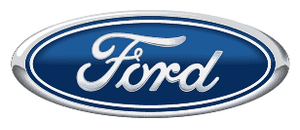 Ford Motor Company has announced an auto defect recall for about 65,000 Fusion sedans in North America for ignition problems.
According to a Reuters news report, the key can be removed from the ignition even if the car is not in the "park" position 30 minutes after the ignition is off.
Ford has said it is not aware of any injuries or crashes as a result of this issue.
The defect was caused by a programming error in the instrument cluster of the sedans, according to Ford.
Affected by this recall are 2014 and 2015 model year Fusion sedans including Ford's primary version as well as Energi and hybrid versions built through October 31, 2014.
Ford said about 56,500 of the Fusion sedans under the recall are registered in the United States, about 6,000 in Canada and about 2,350 in Mexico.
When the recall begins, dealers will reprogram the vehicles' computers at no cost to consumers.
Ignition Defect Recalls
This year has already been a big one for ignition defect recalls.
General Motors has been hit by a slew of civil lawsuits since it widened a global recall to 2.6 million vehicles in the spring because a defective ignition switch could slip out of position cutting power in the faulty vehicles to airbags and brakes.
Documents produced to Congress and federal safety regulators show that GM may have known about these issues for at least 10 years before ordering the recall.
The recalls have expanded to encompass 60 serious defects affecting about 27 million vehicles. In October GM was being investigated by 48 states.
If Your Vehicle Has Been Recalled
It is important that consumers take safety recalls seriously. These are issues that could affect the safety and well being of you and your loved ones.
If your vehicle has been recalled for any type of safety defect, take it to the dealer right away to get it repaired. When a recall is announced, the vehicle's manufacturer is required under the law to repair your vehicle at no cost.
If you or a loved one has been injured as the result of a defective auto, please preserve the vehicle in its current condition, unaltered, so that an expert can thoroughly examine it for defects, malfunctions, design flaws and other evidence.
Bisnar Chase will be able to advise injured victims or their families in such cases regarding their legal rights and options.