Ford Recalls Cars and SUVs for Power Steering Defect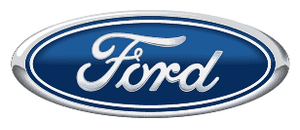 Ford has issued four recalls covering 1.3 million vehicles in North America, a majority of them to fix a power steering defect in SUVs that have resulted in 20 reported accidents.
According to the USA TODAY news report, the biggest recall involved 915,216 Ford Escapes and the Mercury Mariner from the 2008 to 2012 model years over the steering issue.
All of the compact SUVs were manufactured in Ford's Kansas City plant and 736,407 are believed to be in the U.S., with most of the rest in Canada and Mexico.
A separate recall covered the same potential problem in the 2011 to 2013 full-size Explorer SUV manufactured at the automaker's Chicago plant.
Ford issued 16 recalls last year. So far, the automaker has issued 11 auto defect recalls.
Ford officials say they are aware of five accident reports involving six injuries related to the defect in the Escape and the Mariner.
As far as the Explorer is concerned, the automaker has received reports of 15 low-speed accidents and two minor injuries.
Ford Auto Defect Recalls
The problem with the Escape and Mariner involves a torque sensor located inside the steering column.
In the Explorer, the issue is an electrical connection in the steering gear that can cut in or out. In all of the recalled vehicles, the system can default to manual steering mode. Since it takes a lot of effort to turn the wheel in lieu of a power steering, a crash could occur especially at lower speeds.
Ford also recalled 196,639, 2010 to 2014 model Taurus vehicles because a light that illuminates the license plate can corrode, short circuit and cause a fire.
In one instance, a driver was hurt when they tried to smother the fire with their bare hands.
Ford also recalled 82,576 driver's side all-weather floor mats for the 2006 to 2011 Fusion sedan, Lincoln MKZ and related vehicles, which could potentially jam gas pedals and cause sudden or unintended acceleration.
Toyota, a few years ago, recalled 3.8 million vehicles over the same issue.
Auto Product Liability Issues
There is no question that these are all extremely dangerous auto defects, which could result in catastrophic injuries or even deaths.
Automakers have a legal responsibility to consumers to manufacture vehicles that are safe.
When a safety defect is identified, the car manufacturer must notify federal safety officials right away, issue a prompt recall and fix the problem at no cost to consumers.
Anyone who has been injured as the result of a defective auto can file an auto product liability lawsuit against the automaker seeking compensation for his or her significant losses.
The best auto defect law firms will always offer a free consultation and comprehensive case evaluation to injured victims and their families.