Ford Recalls 220,000 Vehicles For Safety Defects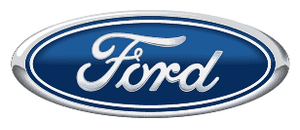 Ford Motor Company has issued two separate vehicle defect recalls.
According to a Detroit News report, the automaker is recalling 205,000 2010-2013 Taurus, Lincoln MKS and Ford Police Interceptor sedans because of an issue with a spring that controls the interior door handles.
Ford said the door could become unlatched in a side-impact crash increasing the risk of injuries for vehicle occupants. This recall covers about 194,889 vehicles in the United States. When this recall begins, dealers will inspect all four interior door handle assemblies and repair or replace the handles as necessary.
In addition, Ford is recalling 16,100 Ford Transit Connect vans (2014 models) for a potential issue with the seatbelt fasteners that may not have been tightened properly.
Safety belt fasteners that do not meet installation specifications may come loose over time, which may cause them to fail in the event of a crash.
Ford officials say they are not aware of any accidents or injuries related to either condition. When the recall campaign begins, dealers will replace and properly tighten the safety belt fasteners.
Risk of Serious Injury
The auto defects involved in both these recalls have the potential to cause catastrophic injuries or even fatalities.
In many of the recalled vehicles, the doors could come unlatched in the event of a side-impact crash. These are also known as broadside crashes and are among the most common types of car accidents that result in major injuries and fatalities.
When a door comes detached during these types of accidents, there is the potential for the vehicle occupants to get partially or even completely ejected. This could result in severe injuries such as head trauma, broken bones and internal organ damage.
The other defect involves seatbelt fasteners that have not been properly tightened. Any time seat restraint systems are defective, there is serious risk of injury or death because occupants may not be protected during a car accident.
When safety devices such as airbags and seatbelts do not function as intended, the consequences can be devastating.
Auto Product Liability Issues
If you have been injured in a car accident caused by a defective auto or auto part, please ensure that the vehicle is preserved in its current condition unaltered so an expert can thoroughly examine it for defects, malfunctions and other issues.
Injured victims can file what is known as a product liability claim against the automaker seeking compensation for injuries, damages and losses.
The best auto defect law firms like Bisnar Chase will be able to advise injured victims and their families regarding their legal rights and options.