First Toyota Sudden Acceleration Lawsuit to Go to Trial in Los Angeles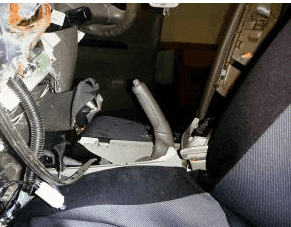 The first Toyota sudden acceleration lawsuit is set to go to a jury trial in Los Angeles. The wrongful death lawsuit was filed by the family of 66-year-old Noriko Uno of Upland, whose 2006 Toyota Camry accelerated out of control to speeds of up to 100 mph and crashed into a telephone pole and tree.
According to a news report in The Associated Press, Uno stepped on the brake pedal and pulled the emergency handle as she swerved to avoid other vehicles, but could not stop the accelerating Camry.
Uno died from the injuries suffered in that crash.
 Toyota Sudden Acceleration Cases
Her case is the first to go to trial in a proceeding that could determine whether Toyota Motor Corporation should be held liable for sudden unintended acceleration in its vehicles. The problem led to several lawsuits, settlements and recalls of millions of Toyota cars and SUVs. Attorneys for Uno's surviving husband and son say that the automaker decided to make safety an option instead of a standard on their vehicles in an effort to enhance profits. This cost consumers their lives.
Toyota has maintained that there was no defect in Uno's Camry. Recently, the automaker paid $1.6 billion to settle a class-action lawsuit with Toyota owners who claimed that the value of their vehicles plummeted after Toyota sudden acceleration recalls. The Uno wrongful death trial is expected to last about two months. There are other cases expected to go to trial in state courts this year including one in Oklahoma and another in Michigan. More than 80 cases have been filed against Toyota in state courts.
 Holding Manufacturers Accountable
For Uno's family, the issue is not only about seeking justice for their loved one, but also to clear her name. It was alleged that she was traveling at 100 mph at the time of the crash in a 30-mph zone. Her family members say that she was a careful driver who would never break the law. This lawsuit for them is also about vindicating their deceased loved one. Toyota on the other hand paid nearly $70 million in fines for stalling safety recalls. The automaker's eagerness to put profits before people resulted in numerous injuries and loss of lives. As a Los Angeles auto products liability lawyer who represents victims of auto defects, I hope justice is done in this particular case. I will certainly be watching closely.