Fiat Chrysler Issues Recall Pickup Trucks For Airbag Defects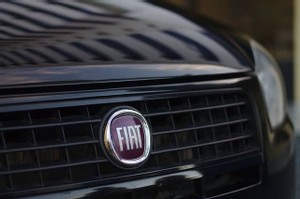 Fiat Chrysler is issuing a safety recall for about 843,000 pickup trucks because slamming the door too hard on these vehicles could set off the airbag meant to provide head protection in a side impact crash.
According to a report in The New York Times, the recall includes about 667,000 vehicles in the United States and covers the Ram 1500, 2500 and 3500 from the 2013-15 model years.
The airbag with the problem, which is called an air curtain, is mounted in the ceiling above the side windows.
Because the side impact sensors in these vehicles were not properly calibrated, slamming the door with a lot of force can set off the air curtain.
So far, two injuries, described as minor, have been reported as a result of this particular defect.
Regulators Forced the Recall
If you thought Fiat Chrysler voluntarily issued this recall, think again.
In June, Chrysler informed the U.S. National Highway Traffic Safety Administration (NHTSA) about the problematic airbags. But, the automaker contended that a recall was not necessary.
Instead Chrysler offered to notify owners that a repair was available. Safety regulators thankfully disagreed with the automaker and insisted on a recall that requires each and every vehicle to be repaired.
Chrysler is also required to submit progress reports to NHTSA about the repairs. NHTSA has become more strict than before when it comes to the promptness automakers show with recalls and related repairs.
This month the agency accused Fiat Chrysler of failing to promptly recall dangerous vehicles, citing 23 recalls covering more than 11 million cars and issued a penalty.
Auto Product Liability Claims
It's important to understand that your vehicle need not have to be recalled for you to file an auto product liability claim.
It is a fact that a number of defective vehicles or vehicles with defective equipment are still on our roadways.
This is because automakers are hesitant to recall them. Recalls cost these corporations millions of dollars.
If you or a loved one has been injured as the result of a defective auto or faulty vehicle equipment, it is critical that you preserve the vehicle in its current condition, unaltered, so an expert can thoroughly examine it for defects, malfunctions, design flaws and other evidence.
An experienced auto product liability attorney can help evaluate your case and assist you in securing fair and full compensation for all your injuries and damages caused by the defective vehicle or part.