Feds Investigate GM-Certified Used Cars With Open Recalls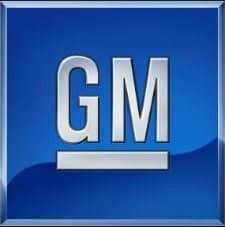 The Federal Trade Commission is investigating General Motors because of dealers who advertised certified used cars for sale even though the vehicles still needed to be repaired for existing safety recalls.
According to an Associated Press news report, the federal agency alerted GM regarding the probe last month.
GM officials have said they are cooperating with the investigation.
Possible Misleading Advertising
Under federal law, dealers cannot sell new cars with recalls that have not been repaired. However, under the law, dealers can still sell unrepaired used cars with open recall.
It is unclear in this case what law the dealers may have violated, but the agency often looks into allegations of misleading or false advertising.
GM officials told AP that the company has started to withhold discount money it pays to dealers if they try to sell new cars with open recalls.
GM has also said it sends updates to dealerships four times a week on vehicles that need recall repairs.
GM recalled 36 million vehicles last year, including 2.6 million for a lethal problem with small-car ignition switches.
Tips For Buying a Certified Used Car
Don't be deceived by the advertising when you are buying a used car. Here are a few tips on what to look out for when you buy a certified used car:
Make sure the manufacturer, not just the local dealer, is offering the certification That way, you'll be able to have your vehicle serviced at locations nationwide.
Ask to see the certification checklist to make sure all major components have been properly inspected.
Insist on getting a vehicle repair and maintenance history.
Make sure the remainder of the new-car warranty is clear and in writing.
Take the certified used car for a nice, long test drive.
Enter the Vehicle Identification Number or VIN in the safercar.gov website to find out if it has been recalled.
If it has been recalled, ask the dealer if the car has been repaired. If they say "yes," get it in writing.
Get the car thoroughly inspected by your own mechanic.
When it comes to your safety and the safety of your loved ones, you do not want to take any chances.
If you or a loved one has been injured as the result of a defective auto, please contact an experienced auto product liability attorney to obtain more information about pursuing your legal rights.