Exciting New Motorcycle Safety Features #MotorcycleSafety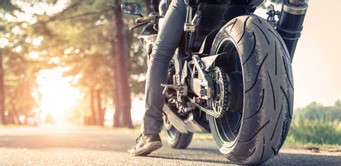 May is Motorcycle Awareness Month, and it's never been a more exciting time to ride a motorcycle. Motorcycle safety equipment is constantly being developed that makes bikers much safer in the event of a crash. Although it's important to remember to drive safely and follow all the rules of road, experienced motorcyclists know that it's not a question of "if" you go down, but "when" you go down. When a dangerous situation occurs, here are some emerging technologies that will help to protect you from serious injury.

ABS (Anti-Lock Braking System)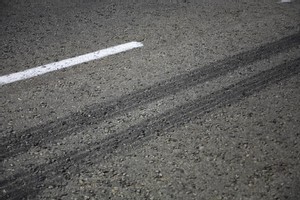 The most important safety feature that has been gaining traction in the last decade is Anti-lock Braking Systems. Though it should seem obvious to have ABS in your motorcycle, there are still some new motorcycles that are being sold with ABS as an optional addition. To make matters worse, most bikes that don't include ABS are entry level bikes, meaning that inexperienced riders that may need ABS the most are the ones who are least likely to have it. Unfortunately for new riders, safety ends up being pretty expensive when gear and safety features are factored in, and it can be easy to forego the extra $300-$500 dollars to add ABS. (See Honda or Kawasaki)
If you're buying a new bike, spring for the ABS system. It can save your life if hit a patch of gravel or wet leaves. If you're an off-roading type, find a model where you can switch off the ABS when you're driving off-road. Some reports show that ABS will decrease your braking efficiency in extremely rough terrain.
Airbag Vests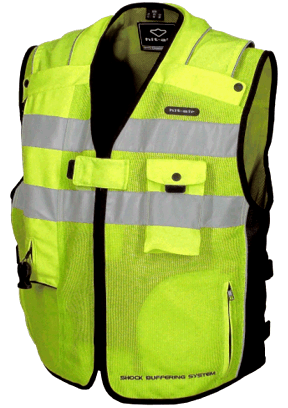 Motorcycle equipment is ever-improving and new product development for airbag vests is proof of that. There are currently airbag products on the market that can tether to the bike and inflate when the rider is pulled away from the bike – severing the connection. These air bags are slow however, compared to newer designs such as the D-Air from Dainese.  This particular airbag works with a wireless sensor installed on the bike to detect an accident and automatically inflate the airbag before the rider leaves his seat, inflating at a maximum of 80ms after a crash. This particular jacket and subsequent sensor installation may be above your budget though, currently costing around £1130, or around $1700 USD at the current exchange rate. Another product emerging in the market is the Alpine Stars Tech-Air Jacket, which is debuting this spring. This jacket doesn't require sensors to be installed on the bike, instead using sensors included in the jacket to determine if the rider is undergoing a crash. The catch? Both of these sensored air bag vests are only available in Europe and a few other countries. If you're in the US, you may have to wait a while for the tech to catch on.
Headlight and Taillight Modulators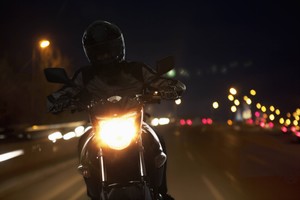 While you're looking for ways to take every safety advantage you can get, you might want to look into ways you can modify your lights to be safer. A headlight modulator oscillates the headlight bulb so that it moves quickly between full power and a lower power – giving the impression that your headlight is blinking rapidly. When motorists are looking for cars on the road and are more likely to ignore a motorcycle, this oscillation catches their attention and makes you much more conspicuous on the road. You can buy them in the range of $100 at plenty of places online.
Taillight Modulators are slightly different, in that they detect when a motorcycle is slowing down and automatically pulse the brake lights. This is beneficial because motorcycles, due to their lighter weight compared to cars, tend to slow much more quickly and not require the use of brakes as much as a car would. If a motorcyclist is slowing down but doesn't need to use their brakes to do so, they are unable to warn the car behind them that they are slowing down. A tail light modulator like the ones from Vololights is essential in warning vehicles behind you that you are slowing down.
Are We Missing Anything?
Do you know of some awesome safety features that will protect you and your fellow riders from crashes or from losing control? Share them with us and we'll feature them here! Help us to spread the word and keep everyone safe out there!