Dream Vacation Turns into Nightmare for Royal Caribbean Passengers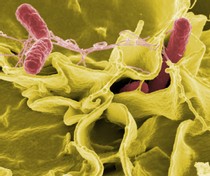 More than 600 people suffered food poisoning aboard a Royal Caribbean cruise ship. According to CBS and CNN reports, sickened passengers aboard the ship are expected to return to New Jersey after their cruise was cut short by the illnesses. The Explorer of the Sea cruise ship was three days into its 10-day voyage when hundreds of passengers started experiencing symptoms of a nasty stomach bug.
Passengers, employees and even entertainers became violently ill causing some of the shows to be canceled. The illness began spreading so quickly and aggressively that members of the Centers for Disease Control (CDC) were dispatched to the ship in Hazmat suits.
"A Hell Cruise"
Health officials believe that the illness may be the norovirus – a fast-spreading stomach bug that thrives in close quarters. One of the passengers said her dream vacation had turned into a "hell cruise" with sick people in hot tubs and pools. She also said people were throwing up in hallways and the pool decks forcing others to "jump over it or walk through it." The Royal Caribbean cruise ship carries more than 3,000 passengers and more than 1,000 crew members. About 20 percent of those on board are sick. Many passengers also believe Royal Caribbean waited too long to end the cruise after the first passengers became ill. The ship is expected to dock Wednesday afternoon in Bayonne, New Jersey.
Norovirus Symptoms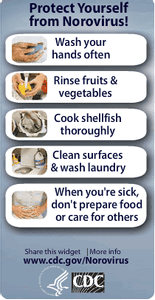 According to the CDC, norovirus is a contagious virus, which can be transmitted through an infected person, contaminated food or water or by touching contaminated surfaces. The virus causes the stomach or intestines or both to get inflamed. This could result in stomach pain, nausea, diarrhea and vomiting.
Norovirus illness can be serious especially for young children and older adults. Norovirus is the most common cause of acute gastroenteritis in the United States. Each year, it causes 19 to 21 million illnesses and contributes to anywhere between 56,000 and 71,000 hospitalizations and 570 to 800 deaths. The best way to prevent norovirus is to practice proper hand washing and general cleanliness.
Liability Issues
In this particular case, it was absolutely the cruise ship company's responsibility to ensure the safety and security of its passengers. Regardless of how the contamination occurred or which one of the employees was responsible, affected victims can seek compensation for damages including medical expenses, lost wages, hospitalization, diagnostic tests, pain and suffering and emotional distress. Victims who were affected by this norovirus outbreak would be well advised to contact an experienced personal injury lawyer who has successfully handled food poisoning cases to obtain more information about pursuing their legal rights.