Distracted Driving Leads To Sudden Surge in Teen Traffic Deaths
Traffic fatalities among teenagers – 16 and 17-year-old drivers – increased by 19 percent during the first six months of 2012. According to an article in Forbes.com, this statistic becomes even more disturbing given the fact that the number of teen drivers on the roadway has declined dramatically in recent years.
A study conducted by the University of Michigan Transportation Research Institute (UMITRI) last year suggests that only about 46 percent of 17-year-olds are licensed to drive, versus 69 percent in 1983.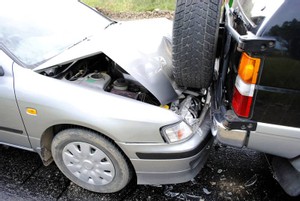 The recent increase is of course an undesirable new trend which follows a 26 percent drop in traffic fatalities recorded between 2005 and 2011, which was credited to safer cars, stricter state DUI and seatbelt laws and licensing procedures for young drivers that placed increased restrictions and conditions on teen driving.
So what has caused this horrible reversal of fortunes? Researchers at UMTRI attribute this sudden increase to the reversal in the nation's economic fortunes that has put more vehicles on our roadways. Researchers with the Governor's Highway Safety Administration (GHSA) further attribute the surge in teen driver deaths to weakening of state graduated driver licensing (GDL) laws.
Strengthening GDL Programs
GDL programs that are regulated by individual states require teens to take a driver's education course and engage in a pre-licensing learning program with full supervised driving for between 30 and 60 hours before becoming eligible to take the licensing exam. After getting the license, teen drivers still go through a period that limits unsupervised driving at certain times. Some states restrict night driving and the number of passengers in the teen driver's vehicle.
Steps in the Right Direction
These statistics and trends are cause for deep concern. Without changes, these numbers could increase at an alarming rate. GDL programs must be strengthened at different levels for the increase in teen fatalities to stop:
Distracted driver education: GDL programs must be updated to include educating teen drivers about the dangers of distracted driving, particularly the use of electronic devices. A UMTRI survey recently found that 26 percent of teen drivers read or sent a text message at least once every time they got behind the wheel. This is alarming! Teens should be made to experience the effects of distracted driving in a safe environment so they realize what the dangers are first-hand.
Setting examples: Parents have a huge responsibility to ensure that their teens are driving safely. Parents and teens need to work together to achieve success in this regard. Parents must set an example by displaying safe driving behavior themselves. If parents text while driving or talk on the cell phone, it sends teens the message that it is acceptable behavior.
Practical training: GDL programs, in order to be effective, must require teens to have adequate driving practice under various driving scenarios before getting licensed. More classroom time and behind-the-wheel training will go a long way in teaching teens to drive safely.
A Holistic Approach
According to the National Safety Council, GDL programs have proven effective in terms of reducing teen drivers' high crash risk by 20 to 40 percent. States with stronger, comprehensive GDL systems see a higher reduction in teen crashes. There is more than enough evidence that shows learning to regulate driving behavior comes with time and practice. GDL programs when done right offer a balanced approach to help teens not only regulate their own driving behavior, but also deal with actual issues that can influence their driving behavior. A complete approach would be required to reverse this alarming trend.