Dallas Nurse Afflicted With Ebola Files Lawsuit Against Hospital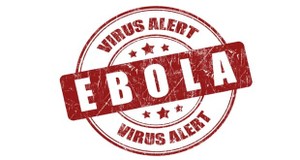 Nina Pham, a nurse who contracted Ebola while treating a patient four months ago, has filed a lawsuit against Texas Health Resources Hospital alleging gross negligence, deception and invasion of privacy.
According to a USA TODAY news report, Pham was one of two nurses at the hospital who contracted Ebola while caring for Thomas Duncan, a Liberian native, who died from the deadly disease.
Allegations of Negligence
The lawsuit alleges that Pham did not get the training or the equipment she needed to properly protect herself last fall when she was assigned to care for Duncan. She did not volunteer to do so, as was previously reported, to care for him.
The hospital gave her absolutely no personal protective equipment (PPE), her attorney said. She was left to determine on her own what protection to wear and how to wear it.
Her neck and hair still remained exposed. Pham's attorney also said she "felt violated" by the hospital for breaching her privacy and creating a public relations blitz around her.
Particularly irksome was the hospital room video shot by other healthcare workers who talked with Pham, who says she never knew that the video was going to be released.
Pham says she felt used by the hospital during a time she was fighting for her life.
An Important Case for Hospital Safety
We hope this case draws more attention to the important issue of hospital safety. Based on the complaint and media reports, it appears that nurses at the hospital were ill-equipped to deal with an Ebola patient.
There were absolutely no protocols set to treat patients with Ebola. There were no procedures in place where nurses could protect themselves while caring for an Ebola patient.
Parts of Pham's body were exposed, leaving her at risk.
The other issues are deception and invasion of privacy. The lawsuit alleges that the hospital lied in announcing that Pham's condition had improved.
Also, she did not give the hospital permission to release or even shoot a video of her in isolation during her care. She did not want her name to be made public.
And before treating Duncan, she was only given very basic information about Ebola based on a Google search by her supervisor.
We hope that this case motivates American hospitals to implement better processes for assuring patient safety and for holding staff members and managers accountable for their actions or the lack of it.