Comedian Tracy Morgan Battling Severe Traumatic Brain Injury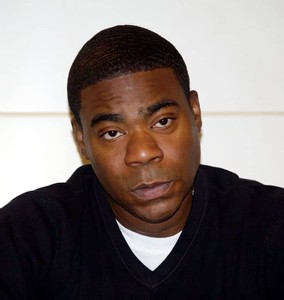 Comedian Tracy Morgan is still fighting to recover from a severe traumatic brain injury he suffered in a highway crash more than five months ago on the New Jersey Turnpike.
According to an Associated Press news report, the former "Saturday Night Live" and "30 Rock" star suffered a traumatic brain injury in the June 7 crash when he and several other comedians were riding a private limo van. Morgan also suffered a broken leg, nose and ribs.
His attorney told AP that it is not certain if the comedian would ever be his former self again because of his severe brain injury.
Accident Involved Wal-Mart Truck
According to reports, a Walk-Mart truck slammed into a limo van that was carrying Morgan and several friends on their way back from a show in Delaware. One person was killed and three others were injured, two seriously.
Morgan spent several weeks hospitalized and in rehabilitation.
Morgan has filed a lawsuit against Wal-Mart. Morgan has been unable to continue his acting career. A comedy series featuring Morgan that was to have begun filming in August for FX Network has been put on hold. Morgan has sued Wal-Mart for both punitive and compensatory damages, but Wal-Mart is arguing that the victims suffered serious injuries because they were not wearing seatbelts.
The Wal-Mart truck driver, Kevin Roper, was charged with death by auto and four counts of assault by auto. A preliminary investigation by the National Transportation Safety Board (NTSB) released in June said Roper was driving the truck at 65 mph in the minute before the crash.
The speed limit on that stretch of the New Jersey Turnpike is 55 mph, but had been lowered to 45 mph that night due to construction on the highway.
Living with Brain Injuries
As Los Angeles brain injury attorneys who have represented victims of catastrophic injury, we understand what Morgan and his family must be going through at this time. Living with a brain injury can be physically, emotionally and financially challenging, not just for the victim, but also his or her family members.
Our legal practice sees that the victims' family members must take time off work or even quit their jobs to take care of their loved ones.
Brain injury victims may require 24/7 nursing care due to their physical and mental disabilities. Their behavior and even their personalities could change due to the injury. Often, life is never the same for brain injury victims or their families.
Anyone who has suffered a brain injury due to someone else's negligence or wrongdoing would be well advised to contact an experienced Los Angeles personal injury lawyer to obtain more information about protecting their legal rights.