Chrysler Recalls Minivans for Potential Fire Hazards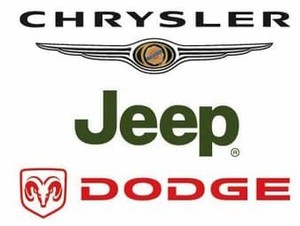 Chrysler Group has issued a vehicle defect recall for 780,000 minivans with third-row power window vents because of reports of overheating.
According to a Detroit News report, the auto recall covers 2010-2014 Dodge Grand Caravan and Chrysler Town & Country minivans for short-circuiting that may cause overheating in the third-row window vent.
The automaker learned about the issue through warranty data.
Engineers initiated an investigation and found a link between the short circuits and beverage spills on the vent switch as well as direct exposure to moisture from rain, snow or car washes, the company said in a statement.
According to Chrysler 36 incidents were reported relating to the overheating. Some of the incidents involved fire and in each case the damage was to the driver's door.
The 36 incidents represent less than 0.005 percent of the vehicles subject to this recall campaign.
Chrysler said owners could visit dealers to have the vent switches disconnected although they have not said when the vehicles can be fixed.
The recalled vehicles were built between August 2010 and October 2013. A majority, about 644,850 were sold in the United States.
Statistics Relating to Vehicle Fires
According to the U.S. Fire Administration (USFA), about one in seven fires responded to by fire departments across the nation is a highway vehicle fire.
Unintentional action (32 percent) was the leading cause of highway vehicle fires. About 86 percent of highway vehicle fires occurred in passenger vehicles.
Nearly 61 percent of highway vehicle fires and 35 percent of fatal vehicle fires originated in the engine, running gear or wheel area of the vehicle.
The leading factor contributing to the ignition of vehicle fires was mechanical failure (44 percent). Insulation around electrical wiring (28 percent) and flammable liquids in the engine area (18 percent) were the most common items first ignited in highway vehicle fires, according to the USFA.
Auto Product Liability Issues
There are a number of auto accidents that occur due to no fault on the part of the driver. Defects that trigger vehicle fires can result in serious burn injuries or even deaths.
If you have been injured in a car fire caused by a defective auto or a faulty part, it is important that you preserve the vehicle so it can be thoroughly examined by an experienced expert.
It would also be in your best interest to contact a knowledgeable auto product liability lawyer who will fight for your rights and hold the negligent automakers accountable.