Chrysler Recalls Cars And SUVs For Fire Hazard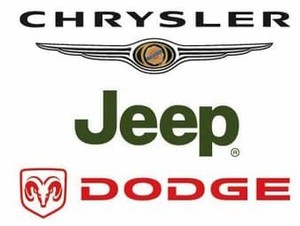 Nearly 907,000 Chrysler, Dodge and Jeep SUVs and cars are being recalled for potential fire hazards.
According to an ABC news report, the SUVs and cars are being recalled for alternators that can fail and heated power mirror wiring that can short and cause fires.
The largest of the recalls covers nearly 470,000 Jeep Grand Cherokees, Chrysler 300s, and Dodge Chargers, Challengers and Durangos from the 2011 through 2014 model years.
The alternators can fail causing the 3.6-liter V6 engines to stall unexpectedly.
Defective Parts
This problem can cause the electrical system to fail and knock out power-assisted steering, antilock brakes and the electronic stability control. It could also cause fire or smoke.
The U.S. National Highway Traffic Safety Administration (NHTSA) opened an investigation into this problem in July. Chrysler conducted its own probe in August. The automaker looked at warranty complaints and alternators that failed.
So far, Chrysler has received 322 complaints about the problem and 55 complained to NHTSA. Chrysler also knows about one crash related to the problem, but no fires or injuries.
A second recall covers nearly 437,000 Jeep Wranglers from 2011 to 2013. Water can go into the heated power mirror wiring harness and cause corrosion. This in turn could cause a short, fire and smoke and loss of mirror function.
No fires, crashes or injuries were reported as a result of this issue.
Record Year for Vehicle Recalls
This year, the total number of recalled vehicles has already broken the 30.8 million record set in 2004. General Motors' series of safety recalls alone totaled to 30 million vehicles this year, starting with the recall for ignition defects.
It seems that automakers are recalling cars more promptly after GM was hit with a $35 million government fine for its slow response to the ignition switch recall.
Toyota also paid a $1.2 billion penalty this year to settle a criminal charge that it deliberately hid safety information from federal regulators.
Auto Product Liability Issues
Anyone who has been injured in a car accident or a car fire as the result of a defective auto can seek compensation from the automaker or the manufacturer of the faulty product.
Injured victims or their families would be well advised to contact an experienced product defect attorney who can help protect their rights and hold the automaker accountable.
The best auto defect law firms will always offer a free consultation and comprehensive case evaluation to injured victims and their families.