Choosing and Installing the Right Car Seat for Your Child
Car accident injuries are the leading cause of fatalities when it comes to children in the United States. However, many of these deaths can be prevented by placing children in car seats and booster seats that are appropriate for children age-wise and size-wise. The U.S. Centers for Disease Control and Prevention (CDC) reports that in 2009, 1,314 children ages 14 and younger died as occupants in motor vehicle crashes and about 179,000 were injured.
Tips to Pick a Safe Seat
One CDC study found that in one year more than 618,000 children ages 0 to 12 rode in vehicles without using a child safety seat or booster seat or seatbelt at least some of the time. The CDC also estimates that child safety seats reduce the risk of death in passenger cars by 71 percent for infants and by 54 percent for toddlers ages 1 to 4 years.
Here are some tips that will help you get the car seat that is right and safe for your child: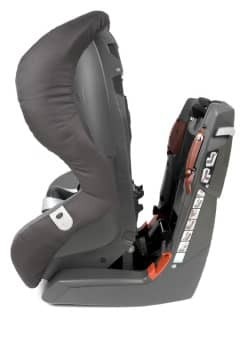 • Read your vehicle's manual properly before shopping for your child's car seat so you have a good idea of where the seat goes and how it should be installed.
• It is important to ensure that you choose the right seat for your child's age, height and weight. Newborns and infants must be placed in rear-facing seats. The age, height and weight of children will determine if they should be faced in forward-facing or booster seats.
• Know how much room you have in your back seat. For example, a seat with a large base may not fit into a small car.
• Choose a seat that has clear installation instructions, preferably with a diagram and text explaining the installation.
• Check the belt path to make sure it is easily accessed.
• Choose a seat with two-piece retainer clips, which are more difficult for children to unfasten.
• Look for accessible harness adjusters. This will make it easier and simpler to use. An improper harness adjustment makes the seat less effective in the event of a crash.
• Seats must be easy to clean. Choose one with a smooth fabric that will wipe clean.
Product Liability Issues
If a defective car seat has injured your child, you may be able to seek compensation for the injuries, damages and losses sustained. Injured victims or their families in such cases would be well advised to contact an experienced products liability attorney who has had a successful track record fighting manufacturers of defective products.