California Nursing Homes Settle Over Medication Claims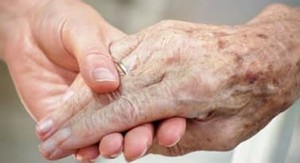 Leaders of two nursing homes in Watsonville, California, have agreed to pay $3.8 million in settlement funds after a federal lawsuit was filed against them alleging they provided substandard care and overmedicated their patients.
According to a report in the Santa Cruz Sentinel, the settlement comes eight months after the lawsuit was initially filed alleging the gross misconduct.
Among the practices used in the facilities were the use of narcotics and antipsychotic drugs to treat residents who were showing symptoms of dementia, pain and depression.
Poor Care "Shocks the Senses"
According to the lawsuit, due to overmedication, the nursing home's residents became victims of chemical restraints, just to make it more convenient for management.
The suit also alleged that the nursing homes did not keep proper medication records and monitor medication side effects.
Officials said it was outrageous that these nursing homes would accept Medicare and Medicaid money to care for vulnerable nursing home residents and in return provide "care so lacking in quality and compassion it shocks the senses."
Money from the settlement will go the U.S. and the state of California.
Victims of Nursing Home Abuse and Neglect
Authorities are advising families and victims of elder abuse, neglect or exploitation in a nursing home to contact California Long Term Care Ombudsman at 800-231-4024 or www.aging.ca.gov/Programs/LTCOP.
It is always a good idea to report any instance of nursing home abuse or neglect to an ombudsman. If someone has been the victim of a crime in a nursing home, the incident should be reported immediately to local law enforcement.
When nursing homes pay settlements, they neither admit fault nor do the payments benefit victims and their families.
The only way for victims or families to get justice and fair compensation for nursing home abuse and neglect is to file a personal injury or wrongful death lawsuit.
It would be in the best interests of victims of nursing home abuse and their families to seek the counsel of an experienced California nursing home abuse lawyer who has successfully handled similar cases and will fight for their legal rights.
The best nursing home abuse law firms will always offer a free consultation and comprehensive case evaluation to affected victims and their families.