Bumble Bee Foods & Managers Charged In Worker Death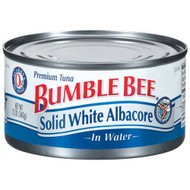 Los Angeles prosecutors have charged Bumble Bee Foods and two of the company's managers with violating safety regulations in the death of a worker who was cooked in an industrial oven with tons of tuna on October 11, 2012. According to an Associated Press news report, Jose Melena was performing maintenance in a 35-foot-long oven at the company's Santa Fe Springs plant before dawn when a co-worker mistakenly believed Melena was in the bathroom, filled a
pressure cooker with 12,000 pounds of canned tuna and turned it on.
Tragic Worker Fatality
A supervisor noticed Melena was missing and employees searched for him. His body was found two hours later in the cooker, which reached a temperature of 270 degrees.
The company, its plant Operations Director and former safety manager were each charged with three counts of violating Occupational Safety & Health Administration rules that caused a death.
The charges state that the company and the two men willfully violated rules that require the implementation of a safety plan, for workers entering confined spaces and a failsafe procedure to keep equipment turned off if someone is working on it. The two workers could face up to three years in prison and up to $250,000 in fines if convicted.
Third Party Compensation
When workers are fatally injured in a workplace accident, their families can seek workers' compensation death benefits.
However, workers' compensation benefits in California can be woefully inadequate, especially when the case involves a sole wage earner or primary wage earner.
In such cases, families of deceased victims may be able to file what is known as a third-party claim and seek compensation for damages such as lost future income, medical and funeral expenses.
Such claims are usually filed against parties other than employers. Examples of third parties include contractors, sub-contractors, equipment maintenance companies and manufacturers of defective products. Third party claims are usually worth much more than workers' compensation claims.
An experienced California workplace injury lawyer will be able to advise victims' families regarding their legal rights and options. The best personal injury law firms will always offer a free consultation and comprehensive case evaluation to injured victims and their families.