Study Shows Vulnerability for Repeat Brain Injury Victims
Repeated traumatic brain injury, which affects about 3.5 million people each year, results in poor outcomes for victims. Now, a new study published in the Journal of Neurotrauma suggests that a metabolic marker could help healthcare professionals to identify those patients at greater risk and advise them accordingly.
Link Between Metabolic Marker and Brain Injury Risk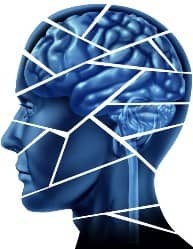 When someone has sustained a traumatic brain injury, a repeat injury such as a second blow to the head can cause serious health complications. In an editorial entitled "The Window of Risk in Repeated Head Injury," John T. Povlishock, PhD, a professor of neuroscience at the Medical College of Virginia, Richmond, states that repeated injury can cause damage to functional and behavioral responses if the injury occurs in a specific time frame after the initial injury. According to Dr. Povlishock, the risk is greatest when there is a very short interval between injuries.
However, the study also suggests that doctors have a very good indicator to mark this window of vulnerability. Glucose uptake in the brain is reduced immediately after an injury. By measuring this glucose uptake level, doctors can identify the extent of the vulnerable period and take pro-active steps to protect patients from a second injury. In most patients, the period of highest vulnerability lasts about five days.
This study shows the complexity of some brain injury cases. No two traumatic brain injury cases are the same, and each case must be evaluated on its own merits.
Implications for Personal Injury Victims
If someone has sustained a head injury in an accident, it is very important that this person be treated immediately by qualified healthcare professionals. The findings of this study, however, also indicate that while immediately treatment is vital, taking care not to reinjure the head area is also important.
This finding has implications for personal injury cases filed by head injury victims. It may now be possible to segregate the effects of an initial head injury with those of a secondary injury and assign liability for those injuries to the proper person.
For example, if the victim is injured in a car crash and sustains a mild traumatic brain injury, there may not be evidence that this injury caused serious physical or mental damage. However, if the patient is subsequently struck while slipping and falling, it is possible that this second injury could result in life-altering trauma.
Victims of traumatic brain injury may be able to collect damages for medical bills, pain and suffering, loss of income, loss of earning ability, and other costs associated with the injury. Those who have lost loved ones due to traumatic head injury may also be able to collect damages for loss of love and affection and other losses related to the death of a family member. A personal injury attorney can explain the possible damages available to victims and families and how to go about filing a lawsuit for a traumatic head injury.