Bill Proposed To Curb Rentals Of Recalled Cars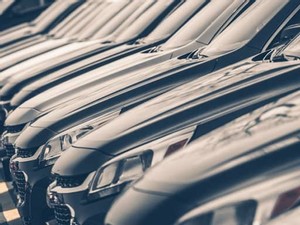 A new bill that aims to prevent companies from renting out defective or recalled vehicles that have not been repaired has been released in the U.S. Senate and the House of Representatives.
According to a news report in Law360, the Senate bill, which has been proposed in each of the past three legislative sessions, was reintroduced by U.S. senators Chuck Schumer, Barbara Boxer, Claire McCaskill and Bill Nelson.
An identical bill was introduced in the House as well. Schumer reiterated that recalled vehicles should not be on the road until they have been fixed.
He called the law a "common sense legislation" that would close a dangerous loophole and hold rental companies to the same standards as car dealers.
Schumer originally introduced the bill in 2011, known then and now as the Raechel and Jacqueline Houck Rental Car Safety Act.
It is appropriately named after two sisters who were killed when their rental car, a Chrysler PT Cruiser that had been recalled for power fluid leakage issues, crashed into a big rig on a California highway after the car burst into flames.
Common Sense Law
The push to pass similar laws has faced opposition from the National Automobile Dealers Association (NADA), which has had issues about requiring used vehicles to be repaired before being sold.
In March, the group asked federal regulators to make recall information more easily available to dealers, but government officials say they don't have the funding to create such a database.
The organization, which represents dealers, has made the argument that dealers should operate on a case-by-case basis, repairing vehicles with the most serious issues before they are sold.
Under Schumer's proposed legislation, rental companies would be required to take recalled vehicles out of their fleet within 24 hours of getting a recall notice.
They would have an additional 24 hours for recalls affecting more than 5,000 vehicles in their fleet.
A Matter of Life and Death
It is important to remember that nearly 64 million vehicles were recalled in the year 2014 alone.
Eighty deaths were linked to GM vehicles due to ignition deaths and at least six fatalities have been reported due to defective Takata airbags.
It is critical to make sure that a rental company or used car dealer not hand over the keys to a consumer until that vehicle is free of safety defects.
As auto product liability attorneys who represent injured victims and their families, we welcome this long-overdue legislation.