Angelo Paparelli: Immigration Law Superstar
Angelo Paparelli is an attorney you can count on. He is the only attorney that I have ever sent people to that need immigration assistance. Mr. Paparelli is an immigration law SuperStar.
I have known Angelo Paparelli for more than 20 years. I can attest that he is not only a great talent but a man of his word. He does what he says and says what he does. He is a man that you can count on when you need an attorney that has your best interest at heart.
Angelo has been practicing immigration law for decades with an outstanding record of success. He is one of the most skilled immigration attorneys in the nation. Not only is he an immigration law author, he teaches other attorneys how to practice immigration law.
The most important character traits of what I consider to be a SuperStar attorney are:
Stands by his word
Impeccable integrity
Committed to the client's goals
Tenacious in reaching his client's goals
Without these traits to go along with exceptional skill, the skill is wasted.
Mr. Paparelli's passion shines through in the way he conducts business and in the way he treats his clients- with compassion, integrity, empathy, professionalism, commitment and honesty.
Angelo Paparelli is one of the best immigration lawyers, if not the best, in this country and I would recommend him to anyone that is in need of an outstanding and trustworthy immigration lawyer.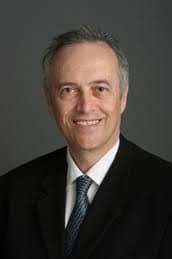 Sincerely,
John Bisnar