Anaheim Personal Injury Attorneys Can Help Your Case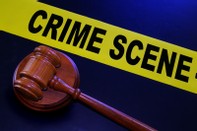 In the popular city of Anaheim, home to the Ducks and Angels, there are unfortunately various accidents that occur. Anaheim, located in Orange County California, has a city population of about 336,265, making it the most populated city in Orange County, and the 10th most-populated city in California. Accidents occur in many places from amusement park accidents that can occur at places like Disneyland with its fast rollercoaster rides, to the rise of truck, motorcycle, and car accidents on the busy streets of Anaheim going through the 5, 91, and 57 freeways. If you were injured in some capacity, it is essential to contact an Anaheim personal injury lawyer.
Just recently, a motorcyclist was critically injured in Anaheim on July 25th eastbound on the 91 Freeway near Gypsum Canyon Road. CHP official's stated that the motorcyclist was actually dragged for about 30 feet on the freeway before help arrived and he was rushed to the hospital in critical condition. The statistics for accidents in Anaheim are less than perfect. 105 injuries involving solely motorcycles occurred in Anaheim in 2008, with three fatalities. 17 people died in motorcycle accidents as a whole. The statistics are even worse for car and truck accidents.
The truth is that most accidents are preventable, whether it is a motor vehicle accident, a dog bite, or a food poisoning injury. Proper care of our vehicles, food, and products, as well as an overall respect for life over profits is the only way to prevent further accidents that are injuring and killing citizens in our community. If in fact you or someone you love is injured, there is no reason to feel powerless and victimized when you can have an expert who cares show you the laws and help you get the compensation you deserve. Contact an Anaheim personal injury attorney if you need counsel in these situations.