Acura Recalls Vehicles For Dangerous Brake Problems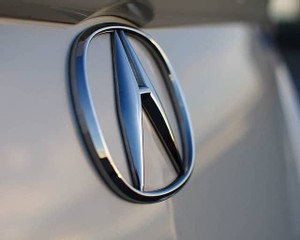 Acura has recalled two models for serious auto defects that could cause the vehicles' automatic emergency braking systems to malfunction.
According to an Associated Press news report, the recall involves just under 48,000 MDX SUVs and RLX sedans worldwide from the 2014 and 2015 model years and shows how even the most sophisticated safety technology is vulnerable to real-world glitches.
Issue with Automatic Braking
The AP report states that Acura's Collision Mitigation Braking System uses radar to scan conditions in front of the vehicles. If it determines the vehicle might hit an object, it automatically applies the brakes slowing the vehicles to reduce damage and injuries.
In the recalled vehicles, the system can become muddled and step on the brakes when it detects another vehicle accelerating in front while simultaneously driving along an iron fence or metal guardrail.
The problem first occurred in Japan in November 2013 when an SUV braked for no reason and caused a rear-end collision. A second incident occurred in June 2014. Honda figured out the cause and told safety regulators about the recall in May.
So far there have been no reports of incidents or injuries in the U.S. because of this problem. When the recall begins, dealers will update the system software at no cost to consumers.
Honda is not the only automaker to face problems with autonomous braking systems.
Last week, the National Highway Traffic Safety Administration (NHTSA) began investigating complaints that the systems on 2014 Jeep Grand Cherokees can brake for no reason.
Autonomous braking systems are getting more attention with the talk of self-driving cars. Safety advocates also praise this technology as a way to reduce crashes and prevent highway deaths.
Federal regulators are even urging that automatic warning and braking systems be made standard on all new cars and commercial trucks.
Auto Product Liability Issues
These types of brake defects can cause devastating crashes. If you or a loved one has been injured by a defective auto, it is important that you understand your rights.
Injured victims can file a product liability claim against an automaker or the manufacturer of a defective part seeking compensation for damages such as medical expenses, lost wages, hospitalization, pain and suffering and emotional distress.
Getting a renowned auto defect law firm on your side can help you secure the best possible outcome in your case and ensure that your legal rights and best interests are protected.