Actos: Defective Diabetes Medication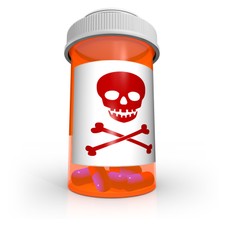 The defective diabetes medication and medical product nightmare Actos is causing more and more problems as the days go on. People everywhere are reporting serious complications and problems with the defective medication. One frightening statistic: In 2008, Actos was the tenth-best selling medication in the U.S. exceeding $2.4 billion.
Serious Side Effects
Wheezing
Abnormal fatigue
Dilated neck veins
Decreased urine output
Substantial weight gain
Chest tightness or pain
Irregular breathing
Not only are these side effects inexcusable, they can be incredibly dangerous. Pharmaceutical companies are not allowed to make faulty products and make you suffer the consequences while they see nothing but profit. You're due just compensation for the pain you've suffered.
If you've taken Actos and need to speak with an attorney who has worked with defective medications for over 30 years, please give us a call at 1-800-561-4887