Drunk Driving Plaintiff Attorneys
For Immediate Help with Your Case Call 949-203-3814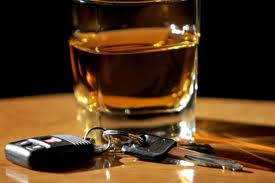 Our legal system is designed to punish drunk drivers in both civil and criminal courts. Despite these sanctions, drivers continue to endanger lives by operating vehicles under the influence of alcohol and drugs.
Plaintiff's Attorney John Bisnar has seen the devastation caused by intoxicated drivers and knows how to fight for families torn apart by drunken driving accidents.
"Although money cannot put a family back together, it can send a threatening message to people who consider driving while intoxicated," Bisnar said.
Bisnar helps families file personal injury and punitive damage claims against drivers who have been prosecuted in criminal law for drunken driving charges ranging from vehicular homicide to reckless endangerment. If the convicted drunk driver will not settle out of court, Brian Chase, an award-winning litigator, will argue your case in court. Not all personal injury attorneys go to trial. We do.
Drunken driving accidents continue to cause serious injury and wrongful deaths among Americans despite substantial efforts by the government to regulate the illegal activity.
If your loved one has been injured by a drunk driver, grieving is often worsened by the drunk driver's reckless disregard that ended a precious life.
Despite the unlawful behavior, every driver suspected of driving while intoxicated can prove their sobriety, or lack thereof, through a battery of breathalyzer tests, blood samples, or field sobriety exams. The driver is not required to provide any further evidence to authorities that could possibly assist in his or her prosecution.
If you are ever involved in a drinking and driving accident, take appropriate steps to exercise your legal rights:
No matter how minor, contact the police immediately, as a lack of necessary evidence will prove difficult to validate intoxication and/or prosecute the driver.
Pay attention to all details of a drunken driving accident, as victims may be recruited for witness purposes.
Make sure all parties present when the accident occurs give statements to the authorities.
Many people mistakenly believe that following a drunken driving accident, there is little recourse for victims beyond auto insurance claims. This is not true. The attorneys of Bisnar & Chase can help victims seek compensation above and beyond the driver's insurance coverage.
Attorneys at Bisnar & Chase can also help victims recover compensation from the government under crime victim compensation laws that were designed to aid hospital and funeral expenses. Please Call 949-203-3814 for a free consultation.